Skip to Content
The Woodlands Can Count on Us for Timber Framing
We take pride in our work. Nothing disgusts us more than a shoddily-built home. Oftentimes, housebuilding is flawed right from the start. Cookie-cutter homes, built quickly and from flimsy materials, are weak down to the bones. Framing, the process of building the wood structure of the home, is crucial to the durability of your house. At Bader Co. Construction, we believe in a homebuilding technique that has been used for over 7,000 years: timber framing. The Woodlands, TX prospective homeowners deserve better than shoddy construction. You deserve the best.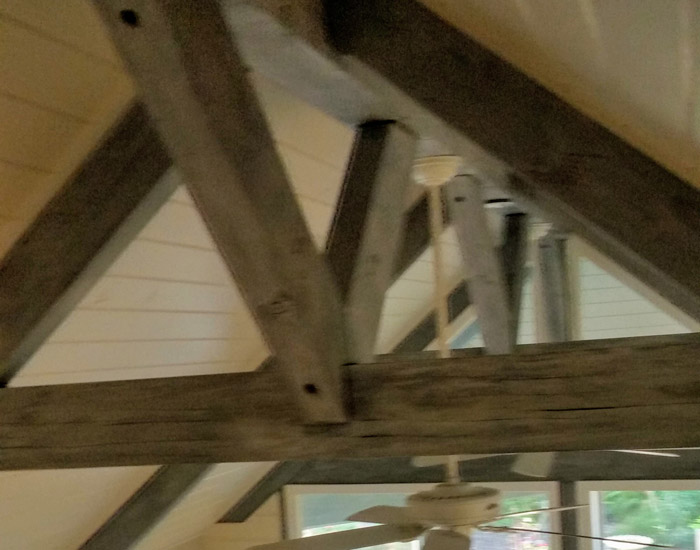 Timber Framing Offers a Range of Possibilities and Benefits
At Bader Co. Construction, we believe timber framing is the best way to build homes. While the benefits of timber framing are numerous, some of the most common include:
It is a natural material: As one of the few truly natural building materials, timber is non-toxic and will not leak any vapors into a building.
It is sustainable: Energy and environmentally-conscious homeowners love timber framing because it is ecologically-friendly, using zero metal or steel and a joining process that is all-natural.
The material stores carbon: Because timber is made from carbon, it does not exude it or contribute to greenhouse gases.
It offers improved insulation: Timber is a more efficient insulating material because it contains fewer air pockets than other building materials.
It offers more design opportunities: Because of its environmentally-friendly status, we can build larger and more inventive structures using timber framing.
Timber is durable: Humans have been using timber framing for hundreds of years, and for a good reason, timber-framed homes stand the test of time.
Contact Us to Get Started with a Timber Framing Project
No matter how nice your outdoor kitchen, cabinetry, or home office are, if your home is not framed correctly, it will not stand the test of time. Timber framing is the answer. At Bader Co. Construction, we are proud of our reputation for high-end quality. Timber framing might be more labor-intensive, but it the right way to build houses. To get started, contact us today.
Request Your Free Consultation